March 24, 2023 Dear Families, Spring Break begins at noon today and ends on March 31, 2023. Students and staff return to school on April 3, 2023. Enjoy this well-deserved time off! Reading Month ended this week with a huge "Reading Celebration" for our school community. Miigwech to Ms. Lori Jodoin for organizing this culmination to the many reading events and activities implemented throughout the school and community this month. Prizes were awarded for our Top Minute Readers for each Class, Read-A-Thon-Top Minutes–Top Three, Donations Top Three, and for the Character Essay. This was an exciting time for our school community and we look forward to continuing this event next March! Our Odyssey of the Mind team won 3rd place at the state level competition in Grand Rapids, Michigan this weekend. They will be competing at Worlds in May. We want to thank the Fiduciary Committee for sponsoring this trip and all of the chaperones and volunteers who made this possible. We know our students will do well as they represent our school in the World competition. Please mark your calendars for upcoming Parent/Teacher conferences in the afternoon on April 13th and 14th. Your child's teacher will be sending out additional information on these conferences at which time they will provide parents/guardians with strategies for supporting your child's learning at home. Our next PAC meeting has been rescheduled to April 18th in the JKL cafeteria beginning at 5:15 PM with dinner. PAC meetings provide parents with the opportunity to share ideas regarding our school. Hope to see you there! In addition, our April Opening on Honesty (Gweyakwaadizowin) will occur on April 4, 2023 beginning at 8:30 in our gym. Miigwech to Dr. Gordon and our Culture Department for organizing these inspiring cultural events. The event is open to all members of our community and we hope to see you in attendance. Finally, our middle school students will be presenting a play, "Alienated," on April 6, 2023. There will be two performances at 2:00 PM and 5:00 PM. We are looking forward to this event following our return from Spring Break! Sincerely, Theresa Kallstrom JKL Bahweting Anishnabe PSA Superintendent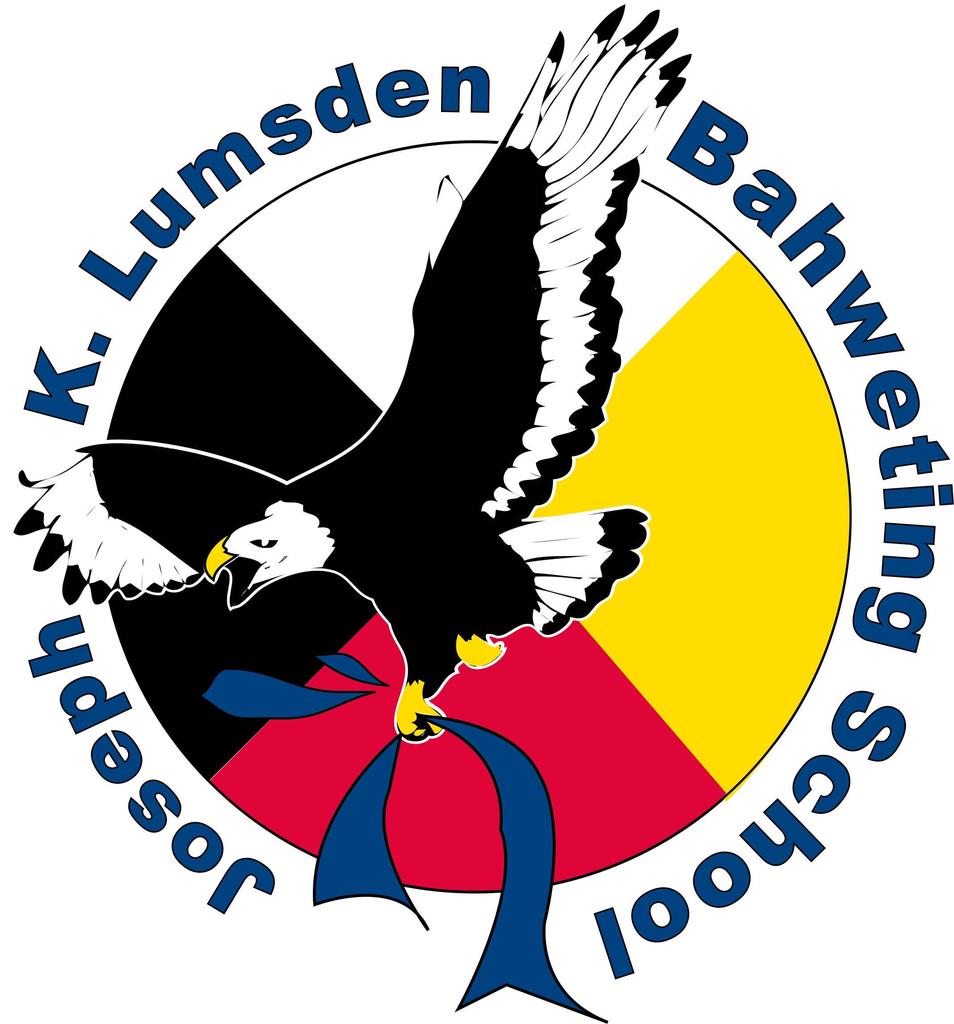 Reminder: Spring Picture Day is coming on Wednesday, March 22. You can place your order on mylifetouch.com before Picture Day, using the Picture Day ID found on your flyer, Lifetouch email communications or search for it online at mylifetouch.com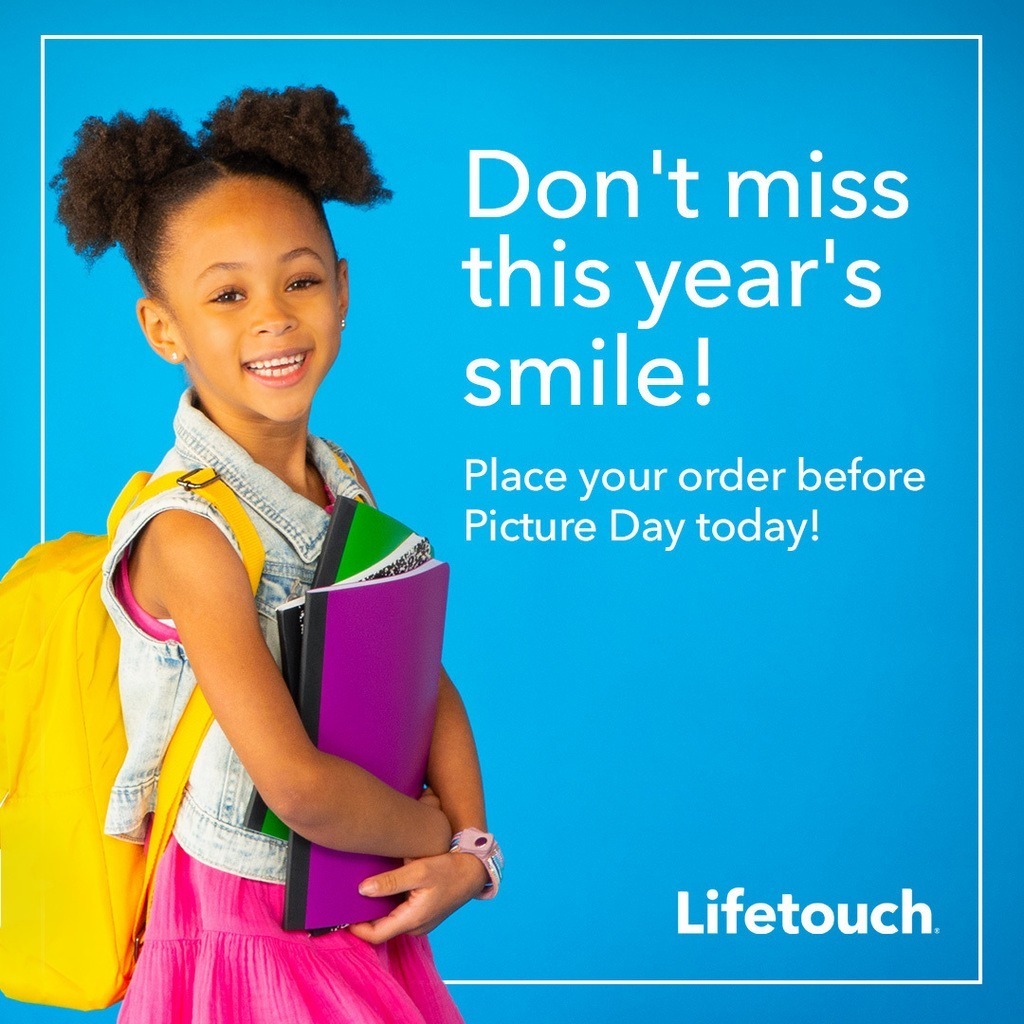 Summer Learning Program at JKL
March 10, 2023 Dear Families, Our 5th grade students participated in the Bill Morrison Snow Snake competition this week. Miigwech to Dr. Gordon for getting the track ready and organizing this event! The students had a wonderful time. March is here and Reading Month activities are continuing. Ms. Jodoin and our staff participated in a reading challenge this week. In addition, one of our favorites is our annual Disney-themed "EUP Reads" which is scheduled to take place on March 13, 2023 at LSSU from 6 to 8 PM. There will be many schools and organizations providing reading activities for families at this event. In addition, each child who attends will receive a free book thanks to the generosity of the Sault Ste. Marie Tribe of Chippewa Indians. Moreover, prizes are available for all. This is an exciting time for our community and we hope you can join us! Kindergarten Round-up for incoming kindergarten students for 2023-24 took place this week. Our incoming students and their families got an opportunity to see the school and receive screenings for kindergarten readiness. We welcome all of these new students to the JKL family! Our Odyssey of the Mind team will compete at the state level competition in Grand Rapids, Michigan on March 18, 2023. We want to thank the Sault Ste. Marie Fiduciary Committee for funding this trip. We know our students will do well as they represent our school in this academic competition. Spring Break is coming up. Students will have a half-day on March 24th and return to school on April 3rd. We hope everyone enjoys this well-deserved break from school. Mark your calendars for our next PAC meeting which will be held in the cafeteria beginning at 5:15 PM with dinner on April 4, 2023. PAC meetings provide parents with the opportunity to share ideas regarding our school. Hope to see you there! Just a reminder that JKL Bahweting School offers FREE breakfast to all JKL students every school morning beginning at 7:45 a.m. in the school cafeteria. Students can enjoy a nutritious breakfast which includes assorted whole grain-rich foods, milk, juice and fruit. Thank you for supporting our students and staff. We could not provide all the opportunities for children without this support. Have a wonderful week! Sincerely, Theresa Kallstrom JKL Bahweting Anishnabe PSA Superintendent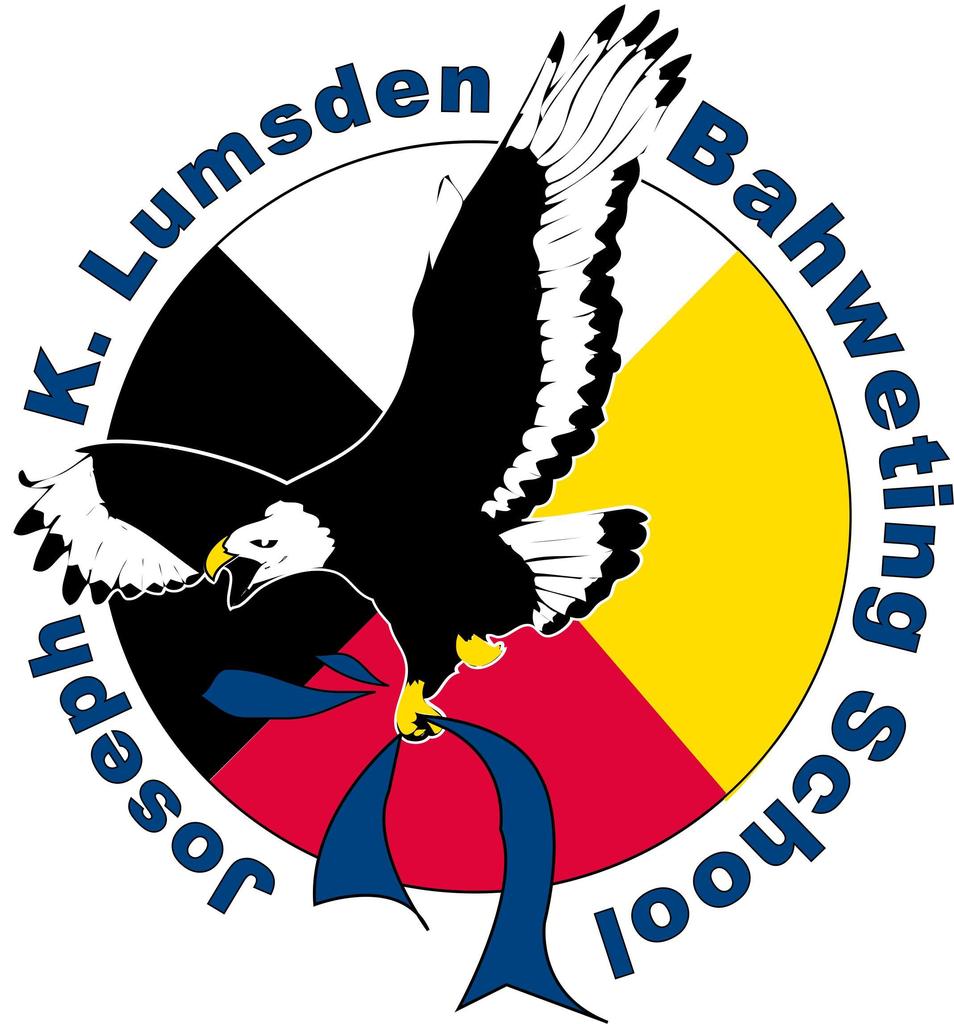 Spring Picture Day is coming on Wednesday, March 22. You can place your order on mylifetouch.com before Picture Day, using the Picture Day ID found on your flyer, Lifetouch email communications or search for it online at mylifetouch.com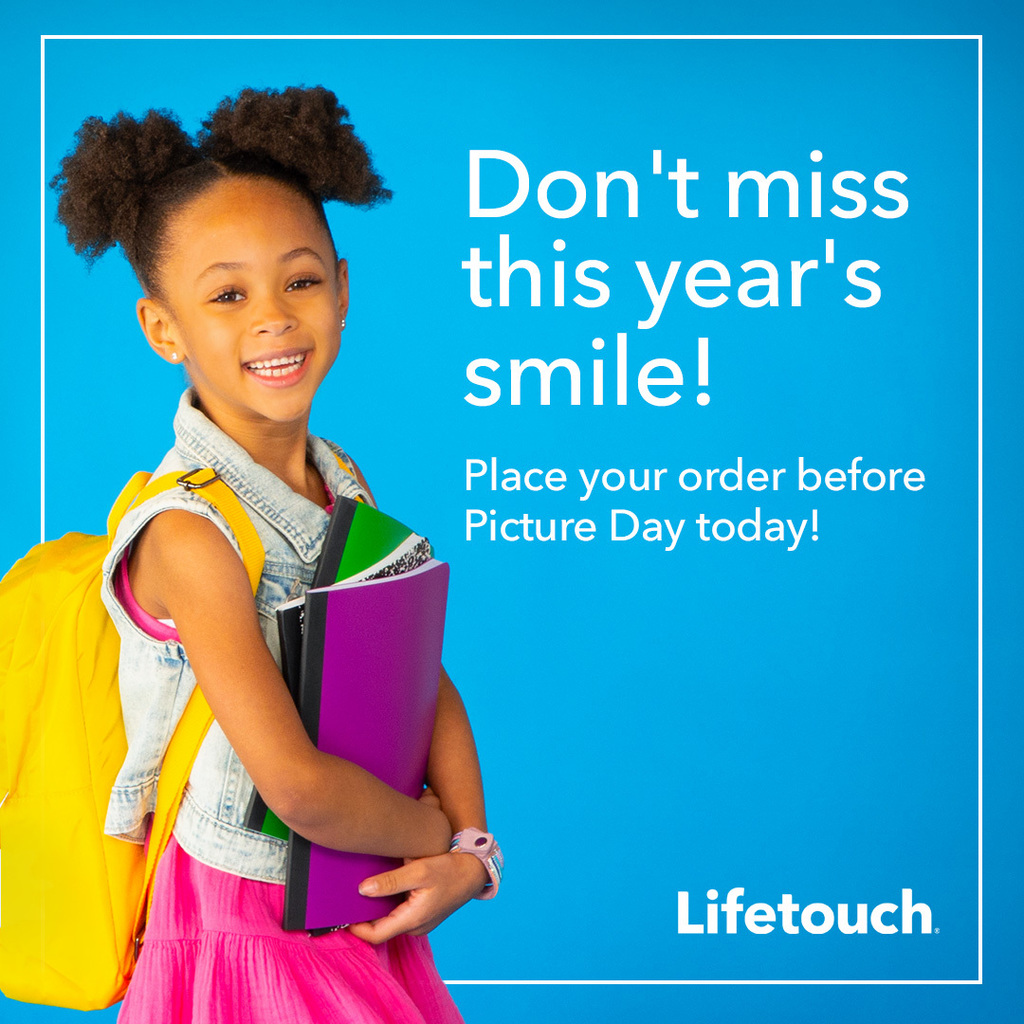 February 24, 2023 Dear Parents, Middle school Boys' basketball and cheer have finished their season. Miigwech to all of our coaches, student athletes, and families who made this a great season. A last congratulations to our middle school teams who played a tournament at LSSU last weekend and did well. Our elementary BBB teams will have tournament games this Saturday at Sault Middle School: 4th JKL Black vs. Lincoln Blue (10 AM); 4th JKL Red vs TBD (11 AM); 5th JKL Red vs. St. Mary's (8 AM); and 5th JKL Black vs Ojibwe (9 AM). All are welcome to attend! Our Book Fair which took place in our Commons area this week from 9 to 3 PM was a great success. There was a nice selection of books and other reading resources for students to purchase to help support our PAC. Miigwech to Ms. Lori Jodoin and all of the parent volunteers that made this event possible. Our students had so much fun selecting new reading materials. JKL 5th grade students will be participating in the Bill Morrison Snow Snake competition during the second week of March. We want to thank Dr. Gordon for getting the track ready and organizing the event! The students will have a wonderful time. Please mark your calendars for March 1, 2023 for our annual Culture Storytelling Night which will begin with dinner in the cafeteria at 5:00 PM followed by storytelling by our students in the library. This is one of our favorite events prior to the snow melting and the arrival of spring. We hope to see everyone there! It is almost March and "Reading Month" is just around the corner. Ms. Jodoin and our staff have many exciting Disney-themed reading activities to celebrate Reading Month. Our annual Disney-themed EUP Reads is scheduled to take place on March 13, 2023 at LSSU from 6 to 8 PM. There will be many schools and organizations providing reading activities for families. In addition, each child who attends will receive a free book and prizes are available for all. This is an exciting time for our community, and we hope you can join us! Thank you for supporting our students and staff. Have a great week! Sincerely, Dr. Theresa Kallstrom Superintendent JKL Bahweting Anishnabe School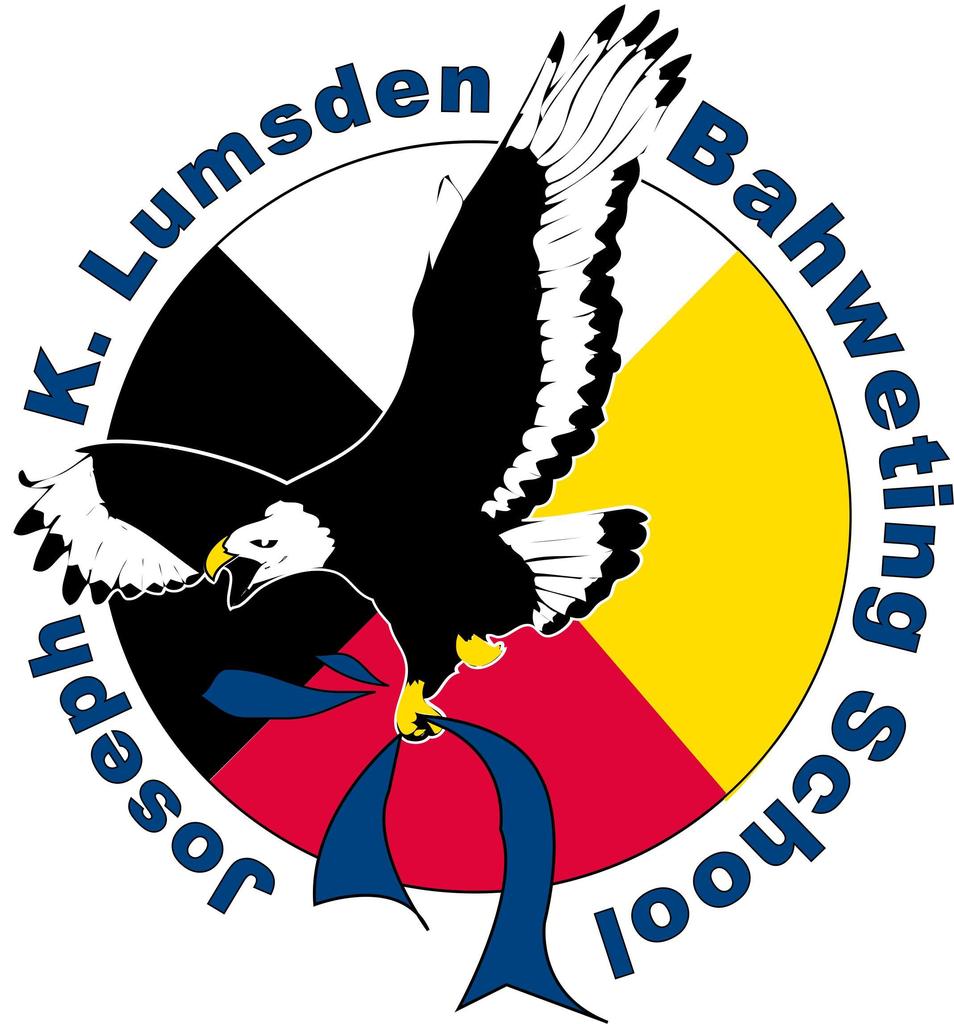 February 17, 2023 Dear Parents, Ms. Donna Kozma will be presenting a session on M-Step test administration for our staff on March 10, 2023 beginning at 1:30 PM. This will be a half-day for students with dismissal at noon following lunch. M-Step scores demonstrate which standards our students have mastered throughout the school year and which ones still need to be addressed. We are confident that our students will do well on this assessment. Boys' basketball and cheer seasons are coming to the end of the season. Our middle school teams played Engadine away and also had a game with them this week at home. In addition, our 7th and 8th grade teams will play a tournament this Saturday at LSSU. Our elementary BBB teams will not have games this Saturday at Sault Middle School as the Sault is on Winter Break. All are welcome to attend! We want to thank Ms. Susan Solomon and our Odyssey of the Mind and Robotics teams for representing our school so well at their downstate competitions last weekend. Our Odyssey of the Mind teams took first place and our Robotics teams also did well. Our Odyssey of the Mind teams who placed first are eligible to proceed to competition at the state level in March. We are so proud of our students!. Valentine Day was February 14, 2023 and our students celebrated with parties and many fun Valentine Activities. Miigwech to our middle school students for providing candy grams to all of our students/staff who signed up! This was an enjoyable day for all! Please mark your calendars for our Book Fair which will take place in our Commons area from 9 to 3 the week of February 20, 2023. There will be a great selection of books and other reading resources for students to purchase. This event is one of our best fundraisers for our PAC! We want to thank the middle school staff for organizing the annual Cardboard Classics this week. Our students really enjoyed making their own unique cardboard sled designs and sledding down the hill. The weather cooperated nicely with temperatures in the 40s. Our 5th grade students will be participating in the Bill Morrison Snow Snake competition at the end of the month. We want to thank Dr. Gordon for getting the track ready! The students will have a wonderful time. Have a great week! Sincerely, Theresa Kallstrom JKL Bahweting Anishnabe PSA Superintendent
February 8, 2023 Dear Families, Winter MAP "growth" scores are posted on the transparency link of the JKL Bahweting Anishnabe PSA website. JKL growth scores in reading and math were about average in comparison to other schools authorized by Northern Michigan University. These scores are utilized by Northern Michigan University as part of its Performance Framework. Boys' basketball and cheer seasons are underway. Our middle school teams played St. Ignace away and will have homecoming game with Pickford this week at home. Our middle school students will enjoy a homecoming dance right after the game. Our elementary BBB teams will have games this Saturday at Sault Middle School. JKL Black 4th grade team (at 10:00 AM) and JKL Red 5th grade teams (9:00 AM). Our cheerleaders will be there to "cheer on" our athletes!. All are welcome to attend! Friday and Monday are Winter Break days for students and staff. School resumes on Tuesday, February 14, 2023. We hope that everyone enjoys the well-deserved time off!. Miigwech to Ms. Jodoin and Ms. Daley for a great PAC meeting this week. Dinner was delicious and there were many great ideas for improving our school shared during the meeting. We also want to thank our Culture Department for a very enjoyable Drum Dance Social this week. Our students and staff celebrated all of the accomplishments of the second quarter and had a wonderful time dancing and singing to the Drum! Valentine Day is February 14, 2023 and our students will celebrate with parties and many fun Valentine Activities. Miigwech to our middle school students for providing candy grams to all of our students who signed up! Please mark your calendars for our Book Fair which will take place in our Commons area from 9 to 3 the week of February 20, 2023. There will be a great selection of books and other reading resources for students to purchase. This event is one of our best fundraisers for our PAC! Sincerely, Theresa Kallstrom JKL Bahweting Anishnabe PSA Superintendent
PLEASE NOTE UPDATES TO DEADLINE & LOTTERY DATES: Open Enrollment for 2023-2024! Applications may be picked up from the school office, school administration building, or printed from the school website at ww.jklschool.org under School Information. All applications must be received at the school office by 4:00 p.m. (eastern time zone) Friday, February 24, 2023 to be included in the lottery drawing . The lottery will be held in the school administration building conference room at 9:30 a.m. on Tuesday, February 28, 2023 for those wishing to attend. Attendance at the lottery is not mandatory. The parents of those children selected from the lottery will be notified by phone to set up the appointment for Round Up. The dates of Kindergarten Round Up are set for Wednesday, March 8, 2023 and Thursday, March 9, 2023.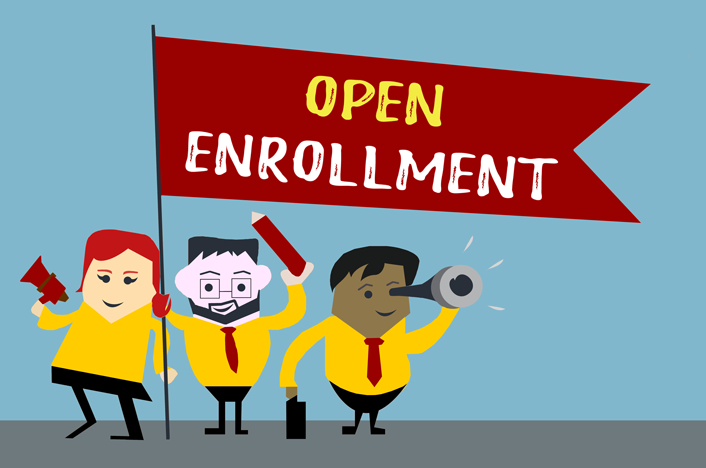 Northern Michigan University Charter School Office is accepting applications for open board positions at JKL Bahweting Anishnabe Public School Academy with a term length of three years ending June 30th, 2026. Applications can be found on the Northern Michigan University Charter Schools website at:
https://nmu.edu/charterschools/board-application
. The review of applications will be ongoing until all seats are filled.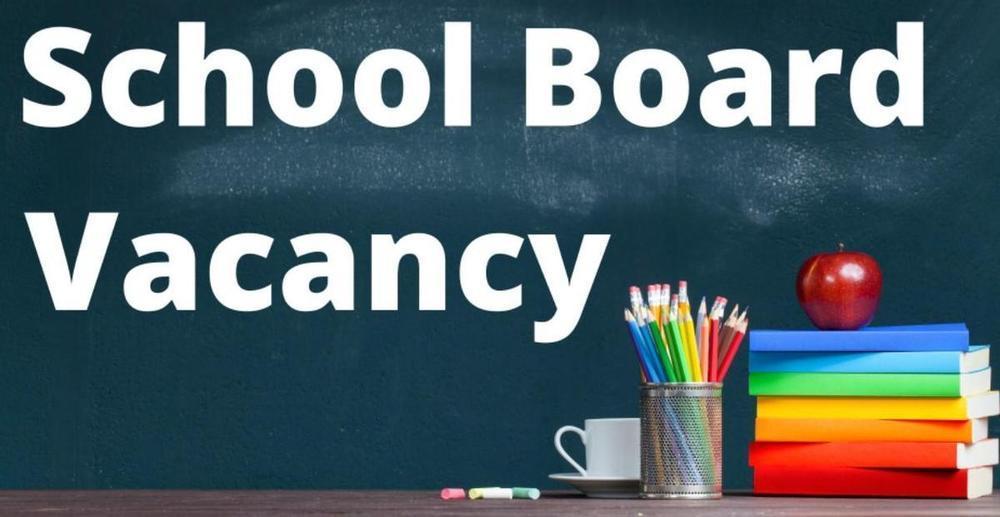 Dr. Chloe Kannan was the super hero for reading in Jaci McDowell's kindergarten class today! She was the "Super Mighty Reader".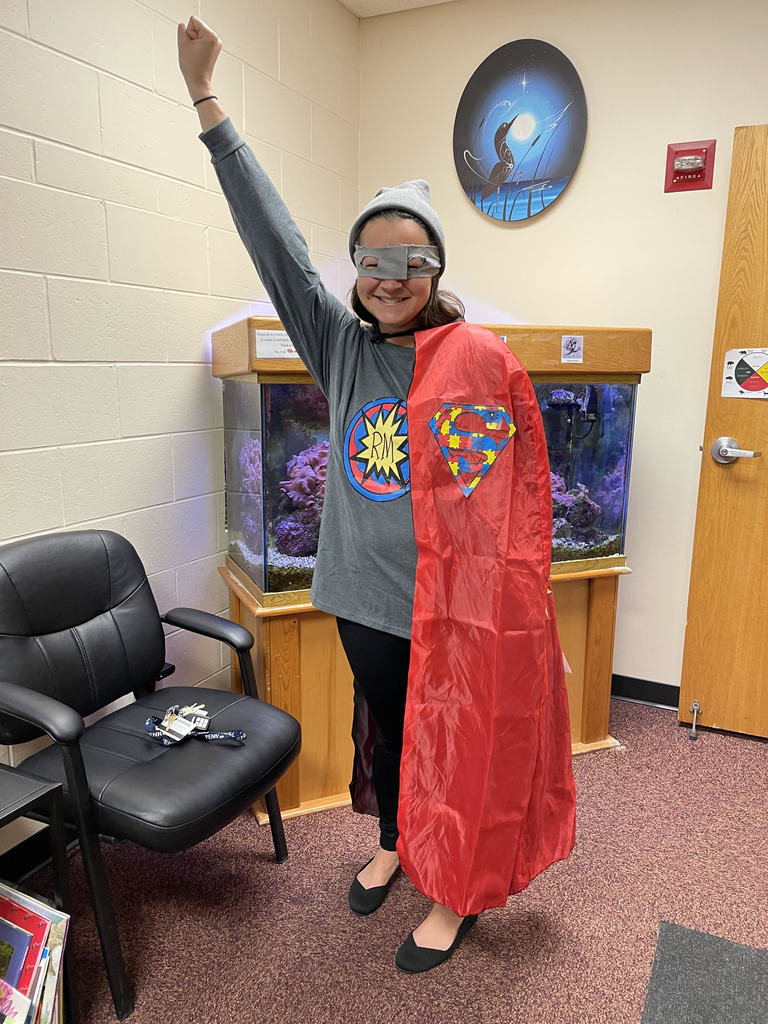 December 2, 2022 Dear Families, The BIE was here this week to conduct a Facilities Safety Audit. The representative was very impressed with the facility and how well it is maintained! Miigwech to our Tribe and our entire staff for making this happen! Thank you to Ms. Lori Jodoin and all of the volunteers who made our "Gifts in Jar" event so successful this week. Each family who attended was able to "make and take" favorite holiday recipes and decorate a holiday jar–perfect for giving!. Our next PAC meeting is scheduled for December 5 and will be a "Holiday PAC Event." Dinner starts at 5:15 in the cafeteria followed by Holiday Bingo. This will be a very enjoyable time for all. Hope to see you there. Santa Store will be open from 8:30 to 3:30 in our Commons on December 12, 2022. Each child will have the opportunity to purchase inexpensive gifts for their family members. We want to thank Ms. Jodoin and our parent volunteers for organizing this very enjoyable activity for our students. Please mark your calendars for our December holiday performances. On December 12, 2022 our middle school orchestra students will perform in the gym starting at 6:00 PM. On December 13, 2022, our elementary students will perform at the following times in the gym: 9:30 AM–2nd grade; 10:30 AM–3rd grade; 1:30 PM–1st grade; 2:30 PM-Kindergarten; and 6:00 PM-4th/5th grade. The 4th and 5th grade orchestras will perform in the library at 2:30 PM on December 15, 2022. We want to thank Ms. Cathy Wilkinson and her husband, Dr. John Wilkinson, for working with our students to prepare for these performances. Our students have so much talent! We can't wait to see them! Our middle school students will perform their annual holiday play on December 21, 2022 in our gym. There will be a performance for parents at 5:30 PM that evening. Students will be able to see the play during the school day on that day with their classrooms. We want to thank Mr. Donaldson, Ms. Wilkinson, and the other middle school staff for working with our students. You will be amazed! Finally, mark your calendars for our Winter Break which begins on December 22, 2022 at noon. School resumes at the normal time on January 3, 2023. Have a wonderful season! Sincerely, Theresa Kallstrom, JKL Bahweting Anishanbe PSA Superintendent
December is Eastern Upper Peninsula Intermediate School District Student month at Lake Superior State University. Any student presenting their school issued photo ID for admission to a home Laker Hockey game at Taffey Abel Arena will receive a general admissions ticket for $3.00 (normally $8.00). Additionally, students presenting a school issued photo ID at the LSSU Barnes and Noble Bookstore through December 23 or at the Kiosk sales (Laker Hockey Gear) in Taffy Abel Arena will receive a 10% discount on all School Spirit clothing and souvenirs. There are 2 home hockey series in December: Friday, December 2 @ 7:07pm with Bowling Green University Saturday, December 3 @ 6:07pm with Bowling Green University and Friday, December 16 @ 7:07pm with Bemidji State University Saturday, December 17 @ 6:07pm with Bemidji State University For the Blue and Gold, Go Lakers!

Our 7th grade Social Studies students are finishing a unit on the characteristics of the Sumerian Civilization and practicing the Ancient Sumerian writing known as cuneiform.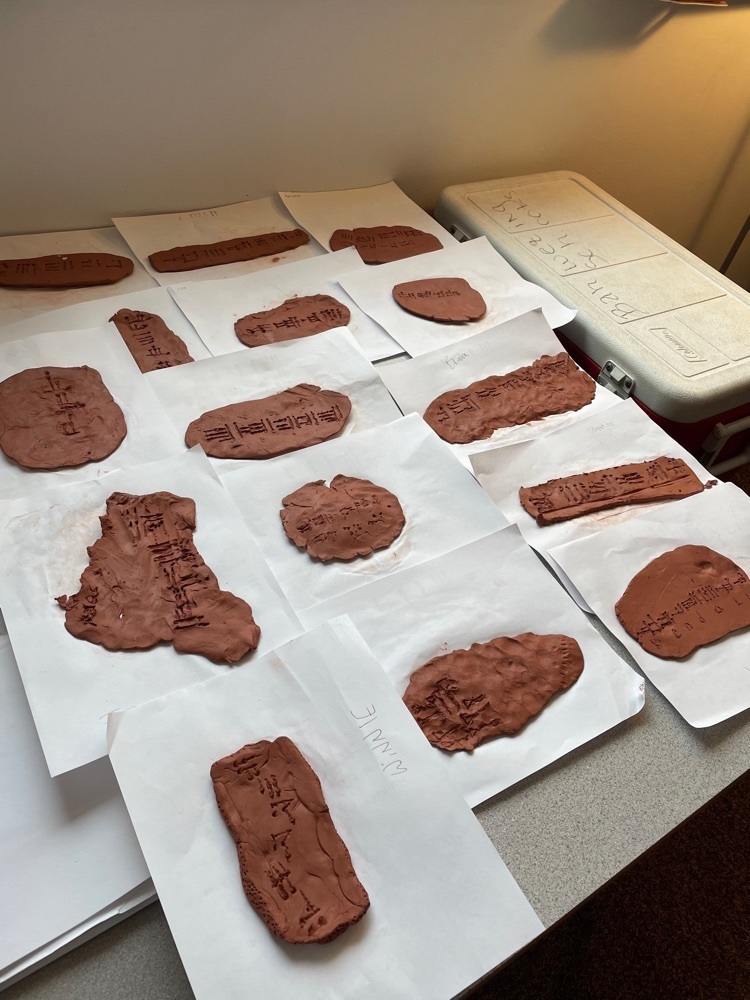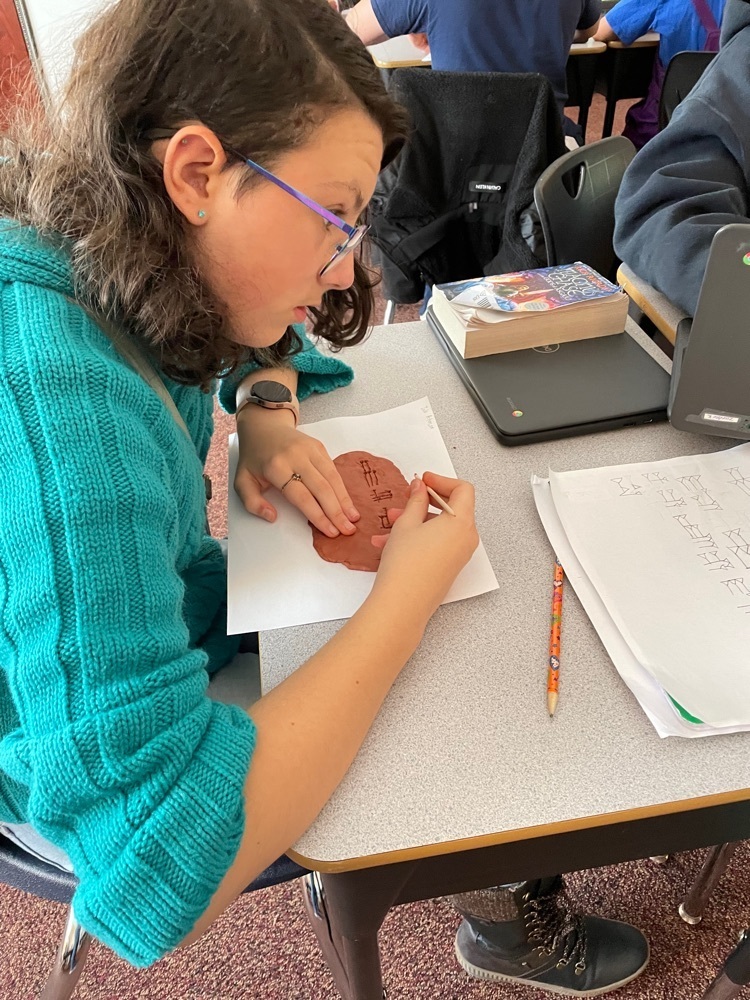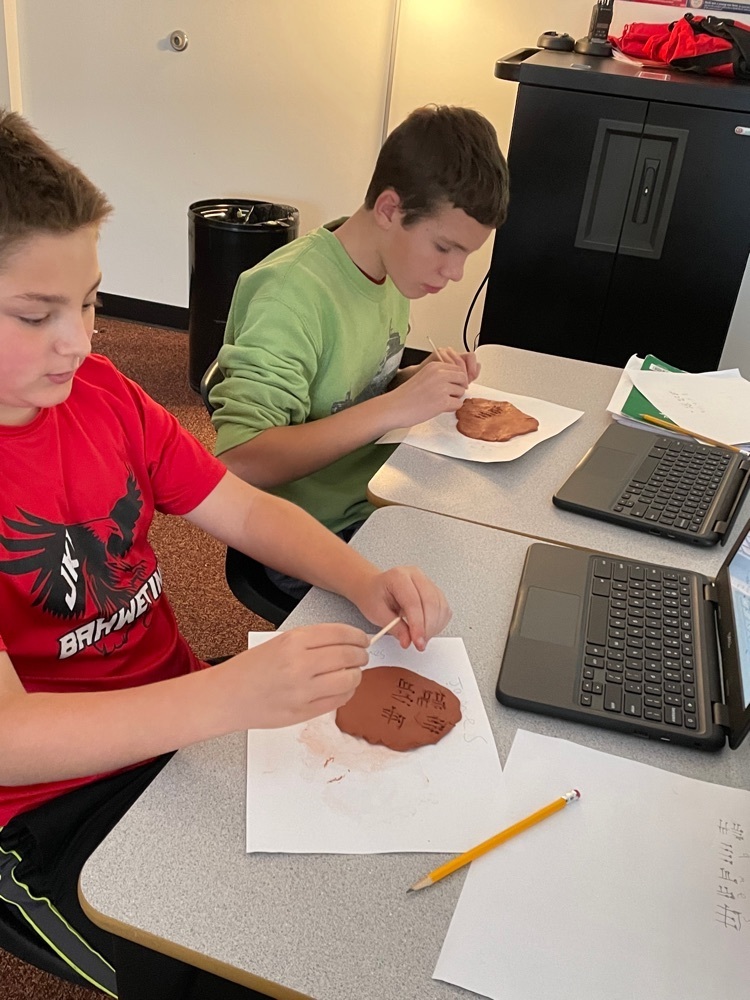 November 18, 2022 Dear Families, Thank you to Ms. Lori Jodoin, our Parent Liaison, and Ms. Stacey Daley, our PAC President who organized the November PAC meeting. Dinner was delicious and parents shared many great ideas for helping the school and our students to succeed while having fun. Ms. Jodoin also had a STEM activity for families to complete which made the night very enjoyable. Many strong and lasting friendships started through attendance at PAC. As the year progresses, we hope that many families will join us! Parent/Teacher conferences took place yesterday afternoon and this afternoon. It was great to see so many parents coming into the school to meet with JKL teachers and staff and check on their student's progress. At the conference, parents received a copy of your child's NWEA Fall MAP scores and many ideas for helping their students to practice at home. JKL is so fortunate to have such dedicated teachers and families! Our end-of-the-quarter Drum Dance Social was an enjoyable celebration that marked all of the accomplishments of our first quarter of the 2022-23 school year. Students dressed in regalia and sang and danced to the Drum. Dr. Gordon did an excellent job explaining all of the songs and traditions from the Ojibwe Culture. We look forward to many more Drum Dance Socials as the year progresses. Picture retakes will take place on November 21, 2022. If you would like to have a retake for your child, please return the original packet and the school will ensure your child's picture is retaken. There will be no school on November 23, 24, and 25 to mark our Autumn break. Please take time to celebrate the holiday with your family. At JKL Bahweting Anishnabe PSA, we are thankful for our students, staff, the Tribe, the JKL Board of Directors, and our many families and community members who support our children and our school. We could not provide the many opportunities available to our students without this support. Have a wonderful season! Sincerely, Theresa Kallstrom, JKL Bahweting Anishanbe PSA Superindent
Congratulations to Coach Singleton and JKL Black on their championship win tonight! The game was very fun to watch and went to double overtime! Great teamwork, Lady Eagles!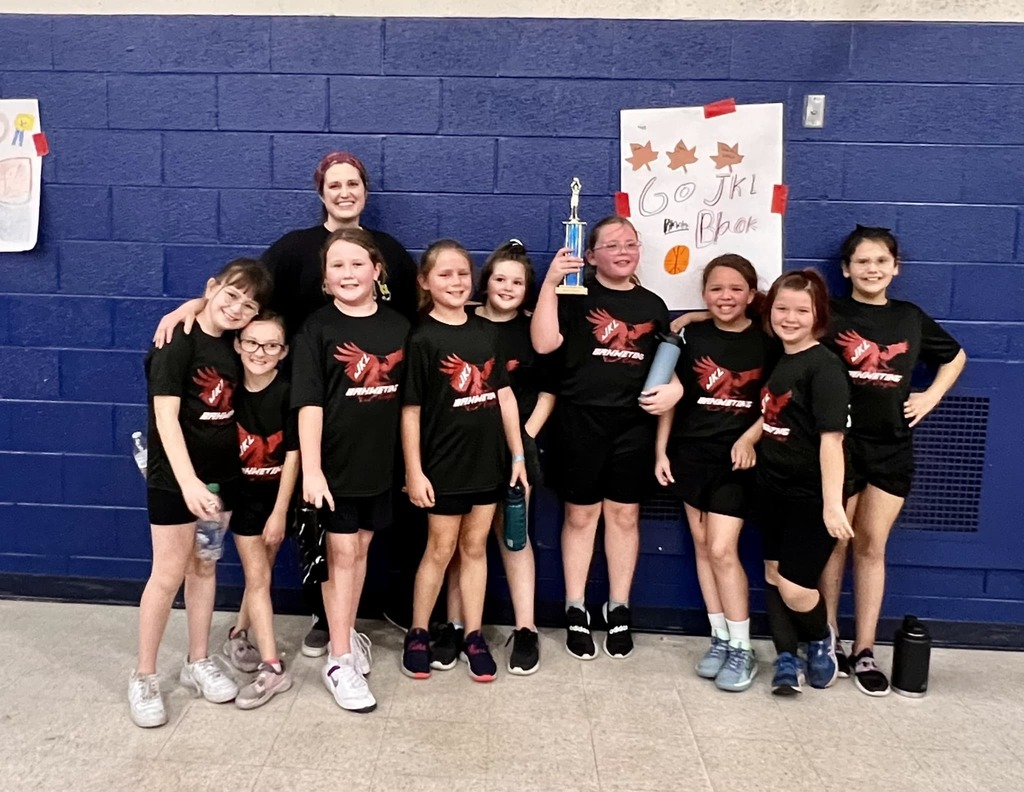 November 4, 2022 Dear Families, Miigwech to the Fiduciary and the Tribe for providing so many opportunities for our students, families, and staff! Congratulations to our middle school girls' basketball team who won their game against Engadine last Saturday. We also want to thank Greg Chromy, our Athletic Director and Chris Paquin, and Jacob Thomann for their coaching support. Go Eagles! Mr. Ron Paquin completed the canoe project this week! It looks amazing. We appreciate his knowledge and willingness to share his gifts with our students and staff. Thank you to all of the staff and students who worked together as a team to make October 28th a wonderful Halloween day! The students had so much fun marching in the parade, playing games, eating treats, watching movies, doing Halloween activities, and dancing. Our first Opening of the year will take place on November 3, 2022 beginning at 8:30 in the gym. It will be a presentation by our middle school students on the Grandfather Teaching of Respect (Minaadendimowin). All are invited to attend. The next PAC meeting has been moved to November 14, 2022 beginning at 5:15 in the JKL cafeteria. At PAC meetings parents have an opportunity to share your ideas for improving our school. We hope to see many families in attendance! Our next half-day of school is Veteran's Day, November 11, 2022. This is also Joseph K. Lumsden Day which we celebrate to honor the founder of our school. Our Student Council is working on a Veteran's Day presentation for the entire student body. We can't wait to see it! Students will be dismissed at noon following lunch that day. Please take a moment to remember both Joseph K Lumsden and all of our Veterans on this very special day. Please mark your calendars for our November 17th & 18th Parent Teacher Conferences. Students will be dismissed at noon following lunch both of these days with conferences in the afternoon. You will receive a copy of your child's NWEA Fall MAP scores at the conferences and ideas for helping your child improve areas where they may be learning gaps. Also, please mark your calendars for picture retakes on Monday, November 21st. Have a wonderful week! Sincerely, Theresa Kallstrom, JKL Bahweting Anishanbe PSA Superintendent

Ms. Rogers K-2 art students recently took a creative twist on wax resists.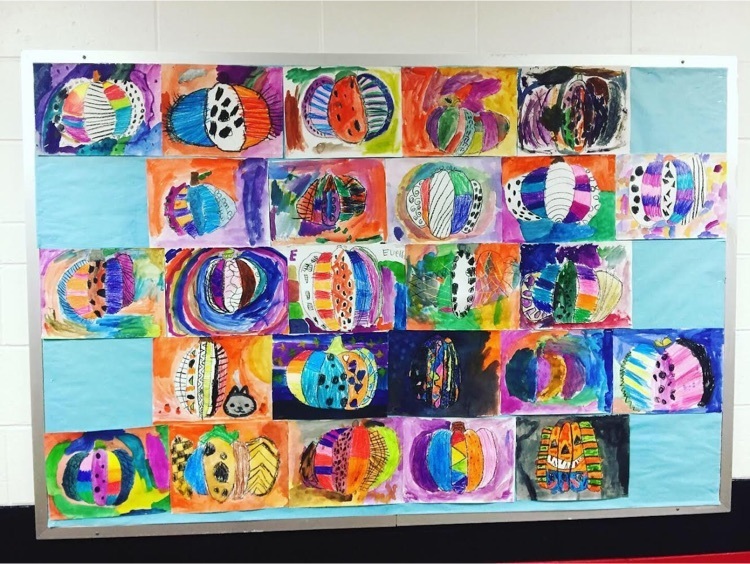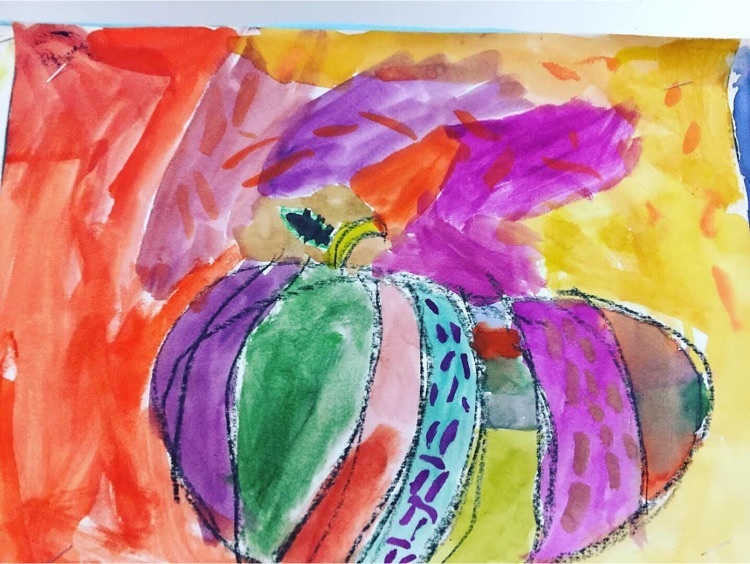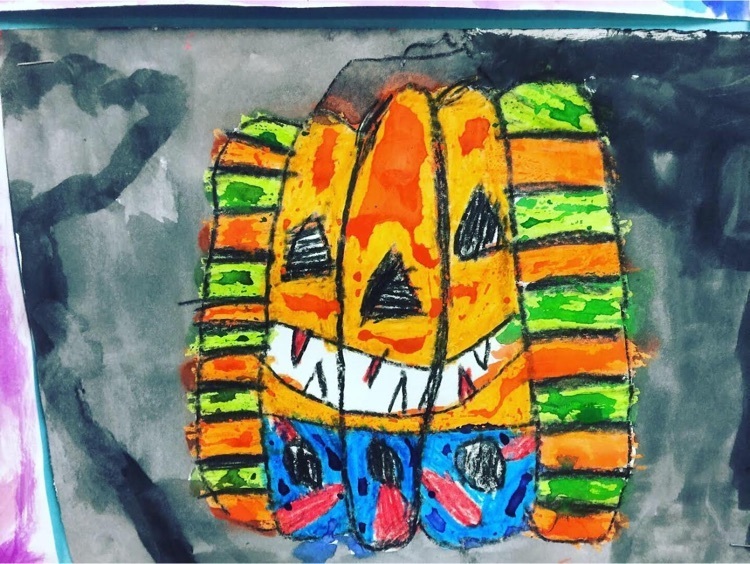 October 28, 2022 Dear Families, Today we celebrated Halloween at JKL Bahweting Anishnabe PSA! The morning began with our inside "Halloween Parade" and all of our staff, students, and families had a great time walking in the parade and showing off their Halloween costumes. Classrooms are celebrating with movies and treats and all sorts of fun Halloween activities. Our older students and staff supervised games in the gym for children of all ages and everyone had a wonderful time. There was even a "cupcake walk." This day definitely created some lasting and positive memories for our students. Our Ojibwe Culture and Language is the foundation of our school. One way in which we implement our Mission is through our Monthly Openings. The first Opening of the year will take place on November 3, 2022 beginning at 8:30 in the gym. It will be a presentation by our middle school students on the Grandfather Teaching of Respect (Minaadendimowin). All families are invited to attend. Our middle school students are really enjoying building a canoe with Mr. Ron Paquin this week. We are so fortunate to have him in the building this week and thank him for coming to our school. Our PAC meeting has been moved to November 14, 2022 beginning at 5:15 in the JKL cafeteria. PAC meetings give parents an opportunity to share ideas for improving our school. Please join us and share your input! Please mark your calendars for our next half-day of school which is Veteran's Day, November 11, 2022. This is also "Joseph K. Lumsden Day" and on this day, we celebrate both the founder of our school and our Veterans who offered so much to keep us safe. Students will be dismissed at noon following lunch that day. Please take a moment to remember both Joseph K Lumsden and all of our Veterans on this very special day. It is a few weeks away but November 17th & 18th are Parent Teacher Conferences days and teachers will share first quarter progress with you on those days. Students will be dismissed at noon following lunch and conferences will be held in the afternoon. You will receive a copy of your child's NWEA Fall MAP scores at the conferences and ideas for helping your child improve areas where they may be learning gaps. Also, a reminder to families, please make any end of day changes for your student before 2:00p.m. to allow time to contact classrooms and bus drivers. Have a wonderful week! Sincerely, Theresa Kallstrom JKL Bahweting Anishanbe PSA Superintendent