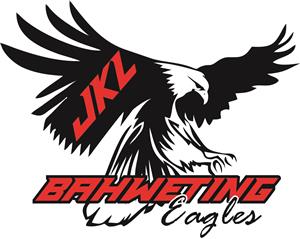 Click here to view the Athletics Schedule!
Athletic Director: Mr. Greg Chromy gchromy@jklschool.org
We are excited for the new school year and the sports season that comes with it. JKL athletes compete in the EUP conference for all middle school sports. Our athletes in elementary school compete in the Sault Elementary League. JKL athletics prides itself in fielding competitive teams in both leagues. We are looking forward to great seasons this year from our athletes.
The athletic schedule will be on the school website. Communication with parents will be through class dojo. Feel free to contact Mr. Chromy through class dojo, through email, or you can also call at 635-5055.
Middle school sports in the EUP conference are considered 7-8th grade for volleyball and basketball. The running sports (cross country and track) allow 6th graders to participate at a middle school level. Elementary sports are considered 4-6th grade.
Required for all middle school student athletes
Picture This Photography <--Picture order form for all sports. Call Jill 248-5900 at the shop for any questions.
Last Modified on August 29, 2022